Believe

In It.

Invest

In It.

Grow

In It.
JCDC: 25 Years of Economic, Community Success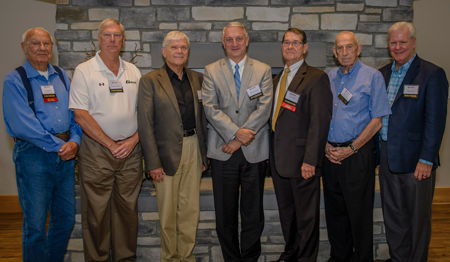 Our Celebration at The Sycamore
The Johnson County Development Corporation celebrated our silver anniversary in 2016.
Founded in 1991, JCDC was the first county-wide economic development office dedicated to the progress, revitalization, restoration and development of the county. The 19 founders provided the initial funding and structure of the organization, which has grown to more than 48 investors today.
The JCDC is proud to have worked with our local communities on such dynamic projects as Mitsubishi Turbo Engine America, Indiana Hydraulic Equipment Corporation, Nestle Waters, One Click Ventures, Ulta Fulfillment Center, 84 Lumber and B2S Labs. In addition, our corporation continues to assist local companies as needed long after their groundbreaking and/or grand opening.
Today, JCDC works with local municipalities to support the attraction and retention of business and talent, as well as provide valuable support in workforce development, placemaking and community development with the Aspire Johnson County program.
"The organizers of JCDC set forth a vision of a vibrant economy here. Their legacy can be seen in the successful companies operating and thriving today," said Pat Sherman, JCDC Investor Board Chairman.
The corporation celebrated this milestone with a formal luncheon at the Sycamore at Mallow Run.
The JCDC would like to thank the following sponsors of this event.
25th Anniversary Event Sponsors