Believe

In It.

Invest

In It.

Grow

In It.
Making Johnson County the Destination to Live, Work, Play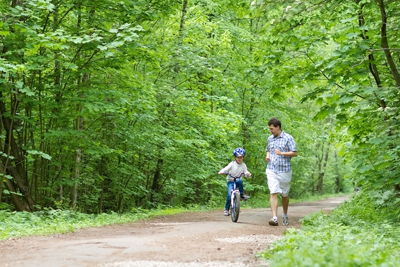 Aspire Johnson County is a county-wide initiative program of Johnson County Development Corporation that has brought more than 100 community volunteers together with the goal of making Johnson County be a true destination to live, work and play.
The initiative has teams working on various projects to address their respective areas of the county.
Community Engagement Team - This team is working to identify the brand of Johnson County and find ways to promote our county to our residents and visitors. This team recently celebrated the success of helping the county form a new tourism commission. In addition, they are working on other projects to promote our county as a destination for visitors and potential residents alike.
Talent Retention Team - This team is working on ways to attract and retain qualified people who want to live, work and play in our community. They are setting up educational programs with schools to show the vast array of career opportunities in Johnson County. And they are working on ways to let professionals and their families know about our community as a great place to move and build a life.
Growth and Planning Team - This team is working to convene and connect resources within our community to advocate for excellence in the growth and planning of Johnson County.
This initiative continues to grow every day. Look for more exciting projects to come out of this program!
Learn About Aspire Johnson County
---
Frequently Asked Questions
What is Aspire Johnson County?
It is a public-private partnership initiative aimed at making Johnson County, Indiana the destination to work, live and play.
Who is involved?
The Johnson County Development Corporation, the Johnson County Community Foundation and a group of community stakeholders from private business, local government, higher education, non-profits and financial institutions have made commitments. Aspire Johnson County is a program of JCDC.
What is the group's primary focus?
Organizers of Aspire Johnson County are addressing key issues such as:
fostering collaboration between local government entities,

bringing in diverse businesses,

attracting and retaining professional talent,

promoting the county as a desirable community,

and developing economic opportunities along key transportation corridors.

How is it funded?
Aspire Johnson County is a program of the Johnson County Development Corporation, but also is funded through the generosity of several donors. Volunteers are helping with communications and logistics.
What were the group's initial steps?
Consultant Lee Lewellen conducted community interviews with key stakeholders, and presented common themes and key issues facing the county. The initial group of participants met on June 18, 2013 to identify and prioritize opportunities. Action teams then were formed to make and execute plans over 30-day increments.
What are the next steps?
Organizers continue to meet, to identify opportunities and take action on opportunities.
Who should I contact if interested in participation or more information?
Dana Monson, Executive Director, Johnson County Development Corporation, 317.736.4300