Believe

In It.

Invest

In It.

Grow

In It.
Invest in a Pro-Business Community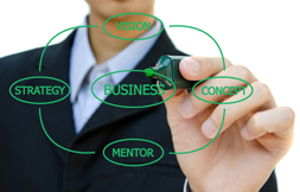 Invest in a Pro-Business Community
Johnson County is very proud of our pro-business climate. Since 2006, more than 52 companies have relocated to Johnson County while an additional 50 companies chose to remain in the county and expand their business.
This shows the strength of Johnson County as a strong supporter of our industrial partners.
The State of Indiana also has a solid reputation for a pro-business climate. Chief Executive Magazine ranked Indiana 5th in their 2017 list of best states to do business, up from 6th the previous year. Indiana was ranked 1st in the Midwest and continues to be the only Midwest state to make the Top Ten list.
Other Indiana rankings include:
No.1 for Government Efficiency, U.S. News & World Report 2017

No. 2 for lowest cost of doing business in the nation, CNBC 2017

Top 10 fastest growing Tech communities, Forbes 2017
Incentives
Local
Property Tax Abatement - Available to both new and existing companies making an investment in qualifying real and/or personal property. The length of an abatement can be up to 10 years. Incentive evaluation is done on a case-by-case basis with primary consideration given to capital investment, wages and new job creation.

Tax Increment Financing - A financial tool designed to promote economic development and redevelopment. A geographic area designated as a TIF District collects property taxes in two ways: Base Revenues and Incremental Revenues. TIF monies can also be used for a variety of private projects: certain building improvements, equipment purchase and/or set-up expenses, land improvements and/or cost buy-down. Incentive evaluation is done on a case-by-case basis with primary consideration given to capital investment, wages and new job creation.

Workforce Recruitment Assistance - Johnson County works closely with WorkOne to provide our companies any assistance needed such as job fairs.

Indiana
EDGE - Economic Development for a Growing Economy tax credits are based on the additional employee payroll withholdings for net new job creation in Indiana. The grant may be up to 10 years. Credits are applied against the company's Indiana income tax liability and are refundable.

HBI - Hoosier Business Investment tax credits are available to a company making a "qualified investment" in an Indiana facility. Generally, a "qualified investment" includes new buildings, building improvements, and equipment. The credit award may equal up to 10 percent of the qualified investment, and may be carried forward for up to nine years. The credit percentage and carry-forward term are determined by the Indiana Economic Development Corporation on a case-by-case basis.

Training Assistance - The Skills Enhancement Fund (SEF) provides financial assistance to new and/or expanding companies interested in training their Indiana resident workforce. Eligible companies can receive reimbursement of up to 50 percent of eligible training costs.

Infrastructure Assistance - The Industrial Development Grant Fund helps communities meet the public infrastructure needs of a new and/or expanding company. Assistance is available for publicly-installed infrastructure leading up to, but not onto, the company's property, except in the case of rail spurs and fiber optic cable.

Permitting Assistance - The Indiana Economic Development Corporation's Office of Ombudsman can assist companies by serving as a liason between the company, community, and regulatory agencies in an effort to minimize the amount of time spent on regulatory compliance. The office can also provide permit application assistance and tracking.

Workforce Development Program - Indiana Department of Workforce Development.

Energy Programs - Purdue's Technical Assistance Program-energy Efficiency Section.

Bonds and Financing - Indiana Finance Authority.

---
Taxes
"Indiana ranks 10th in the Tax Foundation's State Business Tax Climate Index. The Index compare the states in five areas of taxation that impact business: corporate taxes; individual income taxes; sales taxes; unemployment insurance taxes; and taxes on property, including residential and commercial property. The ranks of neighboring states were as follows: Michigan (14th), Illinois (31st), Kentucky (27th) and Ohio (39th)." - Tax Foundation, 2014.
Corporate Income Tax- The Corporate Adjusted Gross Income Tax is phasing down. The rate is 6.25 percent during the period between June 30, 2016 to July 1, 2017. The rate will phase down each year until June 30, 2021 when it will settle at 4.9 percent This is the percentage of adjusted gross income.

Single-Sales Factor - Indiana has phased in the single-sales factor for apportioning corporate income tax. The single-sales factor will calculate the Indiana portion based solely on the portion of a company's sale's in Indiana.

Gross Receipts Tax - None.

Inventory Tax - None.

Property Tax - Real and personal property tax is assessed at 100 percent of market value. Tax rates vary among townships. However, Indiana has a tax cap of 3 percent for industrial companies. This means that the maximum tax liability is 3 percent of assessed value. Please contact our office at 317-736-4300 for specific tax rates.

Individual Income Tax -Personal income tax is 3.4 percent of federal adjusted gross income plus a 1 percent County Adjusted Gross Income Tax.
---
Organized Labor
Indiana is a right to work state as of 2012.
Local
Johnson County has been historically and continues to be a non-union environment with a few exceptions. If you have particular questions or need information in regards to organized labor in Johnson County, please contact JCDC's office at 317-736-4300.

Indiana
The Bureau of Labor Statistics report that in 2015 the percentage of employed Hoosiers that were members of a labor union or an employee association similar to a union was 10.0 percent. This is down from 12.0 percent in 2014.