Believe

In It.

Invest

In It.

Grow

In It.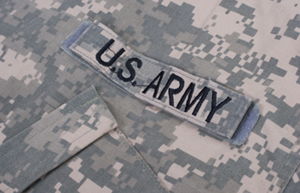 Support Our Military Supply Efforts
Johnson County is home to a portion of the Camp Atterbury-Muscatatuck Center for Complex Operations (CAMCCO).
This complex consists of Camp Atterbury Joint Maneuver Training Center and Muscatatuck Urban Training Complex. Camp Atterbury is located in southern Johnson County and Muscatatuck is located in Jennings County. This complex is used by military troops, diplomats and military contractors in need of special wartime training for the fight against terrorism.
On an average day, 1,000 employees, convoys of gear-grinding trucks on military exercises and up to several thousand troops and civilian users of the camp's array of services flow through Camp Atterbury's main gate.
In addition, a rare asset can be found here, 280 square miles of government-restricted airspace - extending from Johnson County to the Ohio River. It is ideally structured to facilitate the development, testing and training of UAV's(Unmanned Aerial Vehicles).
Some Defense and Government Vendors who have been drawn to Johnson County through their relationship with Camp Atterbury include:
Airtomic

Hobson Tool & Machine

Patriot Products

Precision Products, Inc.

Sargent Aerospace

JCDC has partnered with the Greater Columbus Indiana Economic Development Corporation and the Jennings County Economic Development Corporation to form the Southern Indiana Defense Network, an economic development alliance that connects the resources located at Camp Atterbury in Johnson and Bartholomew County with the resources located at Muscatatuck Urban Warfare Training Center.
This alliance provides regional support for economic development projects related to the cyber-defense, unmanned systems, and robotics. Companies seeking research facilities and restricted air space for testing of these systems can contact us for connection to Atterbury as well as assistance with location services. To learn more about this network, visit https://soindefnet.com/.