Believe

In It.

Invest

In It.

Grow

In It.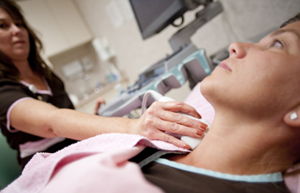 Improve the world's health
Johnson County is part of the Indy Metro, which has a sizable life sciences sector and related network of supporting vendors.
Indianapolis is the proud corporate headquarters and founding location for Eli Lilly, a global pharma/biotech leader. Nearby Bloomington also is the home of the Cook Group a leading medical manufacture.
Indiana has a $50 billion life science sector and ranks 11th in the United States for life sciences employment, according to Indy Partnership. The BioCrossroads life sciences initiative has raised more than $330 million in dedicated venture capital during the past decade for many start up and young life sciences companies who claim Central Indiana home.
Some Life Science and Healthcare companies within Johnson County include:
Advantis Medical, Inc.

Mays Chemical

Berry Plastics

US Biopsy

Johnson County Benefit Factors
Location - Ideal locale in the heart of the Indianapolis Metro. Johnson County is part of the donut counties that surround Indianapolis.
Workforce - Large recruitment area that encompasses universities and community colleges that focus on the healthcare and life science sectors.
Quality of Life - Johnson County is committed to a healthier and cleaner environment. Some of the endeavors that have come out of this commitment are Partnership for a Healthier Johnson County whose mission is to plan and implement collaborative, measurable, strategies to improve the health of Johnson County residents, and Clean City challenges. Edinburgh has earned the clean community designation from IDEM and other communities are working to reach this designation.
Incentives Climate - The County and communities understand the need to provide incentives to new business partners and are willing to work as a team to meet these challenges.