Believe

In It.

Invest

In It.

Grow

In It.
Johnson County In "Great Position for Growth"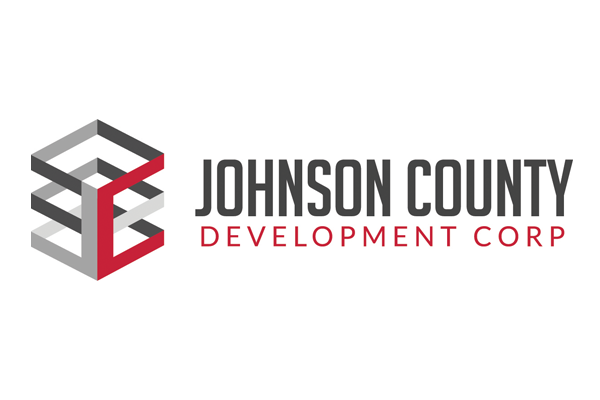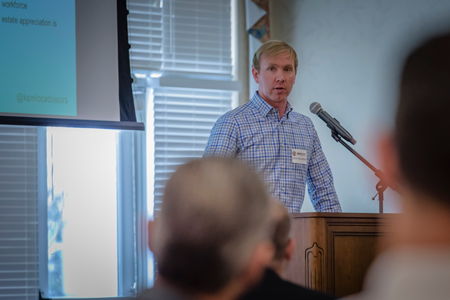 FRANKLIN, IN - An executive with a leading site selection company believes Johnson County is prime for continued economic growth.

"Your county is positioned very well compared to most of Indiana communities," said Garth Brazelton, Chief Operating Officer of KSM Location Advisors in Indianapolis. KSM Location Advisors is a full-service national site selection firm with projects in all 48 contiguous states focusing on location analysis, incentives procurement, reporting and compliance.
Brazelton offered his assessment during the Johnson County Development Corporation's Annual Meeting on Wednesday at the Compass Park Event Center in Franklin. Nearly 100 JCDC investors, local government officials and community stakeholders attended the event, which celebrated the successes of JCDC and its program, Aspire Johnson County, in 2016.
Brazelton, who formerly worked for the Indiana Economic Development Corporation, said Johnson County has great industrial and office site space for growth. He said the downtown and the Interstate 65 interchange developments in Franklin and Greenwood are making the county very attractive to companies looking to start, expand or relocate. He also said the county's relatively low cost of living is helpful.

He also advised Johnson County economic development leaders to think beyond borders and work with other counties within the Indianapolis area. In Johnson County, 2 out of 3 workers live outside the county. "There is a real importance of regional connectivity. It positions you best in this global competition for business and people."
More than half of the Johnson County workforce travels 10 or more miles from work to home every day. And 3 out of 4 residents of Johnson County work outside of the county - mostly in Indianapolis. "This is why infrastructure is so important."
Johnson County has seen a growth in industrial rental prices - which Brazelton said is "a sign for strong long-term demand." However, the county needs to continue making available and promoting industrial property and buildings. "Commercial and industrial real estate continues to be hot in the entire (Indianapolis) region."
While the economic development trends are positive, Brazelton said there are some external forces that could impact the growth. He said the Indiana General Assembly's funding for infrastructure and workforce training and having tax laws that encourage venture capital investment are "moving targets." He also expressed concern about potential protectionist policies being proposed by President Trump and how they could effect labor migration and foreign investment.
JCDC Chairman Patrick Sherman told the crowd that Johnson County had in 2016:
$44.5 million in new industrial capital investment

100 jobs created

100 jobs retained

11 project successes