Believe

In It.

Invest

In It.

Grow

In It.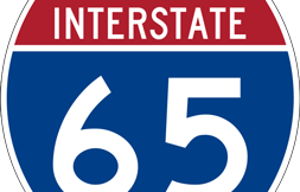 Connect to the Crossroads of America
One minute really is one mile for our travels.
We are located 18 miles from downtown Indianapolis and 22 miles from the Indianapolis International Airport. Our travel is such that a distribution company can bring a supplier product from Johnson County to Louisville in an hour and a half traveling the short distance of 92 miles or arrive in Chicago, at 200 miles, in just a little over three and a half hours.
This ease of travel and central location allows Johnson County companies to pull workforce from not just a 30 mile radius and reach an estimated 825,707 workers, but also a 60 mile radius and reach an estimated workforce of 1,402,840.
Johnson County is home to a variety of industry sectors including Advanced Manufacturing, Government/Defense, Retail, Healthcare and Life Sciences and Distribution/Logistics. We are proud of our diverse business base and continue to attract a variety of sectors to our business parks.
JCDC stands ready to provide the business owner, entrepreneur and site selector with prompt information on sites and buildings available in Johnson County. Our staff understands the importance of confidential, quick, yet correct information that is available at the speed of business.
Once a company is established in Johnson County, the services continue. We strive to support our local businesses as they go through times of success and times of challenge. Assisting with the expansion and incentives process for an existing company is an important part of our work.
Continuous support with workforce development and the annual wage and benefit survey are other services JCDC is pleased to offer. Johnson County Development Corporation is ready to meet your needs now and in the years to come.