Believe

In It.

Invest

In It.

Grow

In It.
Monson Selected for Training Scholarship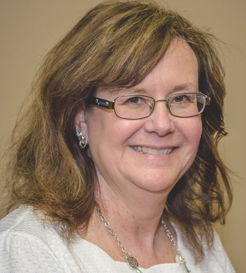 FRANKLIN, IN - Johnson County Development Corporation Interim Executive Director Dana Monson has been named a recipient of the Bob Ady Scholarship Program from the Mid-America Economic Development Council.
Monson was selected by the MEDC board of directors for her work in economic development and interest in the organization. The scholarship program is named in memory of Bob Ady, a champion for economic development in the U.S. and especially the Mid-America region.
"Each Bob Ady Scholarship award winner brings new thinking and a fresh perspective to the field of economic development. These are exactly the qualities that keep the field relevant and pertinent even in times of sweeping economic, political, technical, and social change," said Janet Ady, Bob's daughter and President and CEO of Ady Advantage.
"Over 50 promising economic development professionals have now been awarded scholarships to attend Mid-America Economic Development Association conferences, bringing what they learn back to their home states and communities to help advance economic development across the country."
Scholarship recipients receive registration to the 2018 Competitiveness Conference and Site Selector Forum in December in Chicago.

Monson joined JCDC in May 2012. She is the Interim Executive Director, the coordinator for the Aspire Johnson County program and works the leads and projects for JCDC.
She is strongly invested in community development and collaboration with our 8 municipalities and county.
Prior to JCDC, Dana was the Utility and Business Manager for the Town of Edinburgh. She was also the point person for the economic development program for the town.
The Mid-America Economic Development Council is a multi-state association dedicated to being the leading resource for education, making connections, and sharing best practices for economic development professionals.
For more information about the Mid-America Economic Development Council, including the Competitiveness Conference & Site Selector Forum, please visit www.midamericaedc.org. If you would like to learn more about Ady Advantage, visit www.Adyadvantage.com.