Believe

In It.

Invest

In It.

Grow

In It.
New Spec Building in Franklin Tech Park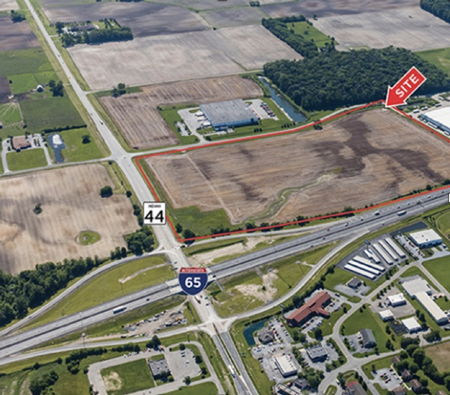 By Sunbeam Development Corporation
FRANKLIN, IN - Sunbeam Development Corporation is pleased to announce the development of Franklin Tech Park, a 933,825 square foot speculative facility situated in Franklin. Construction of the new industrial building has commenced with tenant occupancy available at the end of the year.
"Sunbeam Development is an excellent partner for what we are accomplishing in our community. They see the investment we have made to our infrastructure and see an opportunity to invest in our future. This project will help ensure our long-term economic development plan for Franklin," said Franklin Mayor Steve Barnett.
The 63.75-acre site offers a highly desirable Johnson County location at Interstate 65 and State Road 44. The state-of-the-art facility will be constructed in close proximity to other successful industrial occupiers such as Aisin, Cooper Tire, Interstate Warehousing and Mitsubishi.
"This new building will be the largest spec available in Johnson County and the City of Franklin. We are excited to see the progress and look forward to the new opportunities this will bring to our city and county." said Dana Monson, Interim Executive Director, Johnson County Development Corp.
The Franklin Tech Park spec building being constructed offers many contemporary features including 36-foot clear height, 96 dock doors (expandable), four drive-in doors, 54' x 54' column spacing with 70-foot loading bays, LED light fixtures with motion sensors, an ESFR sprinkler system, and over 800 auto parking.
"It is exciting to see Sunbeam Development moving forward with this project, continuing the tradition our market has enjoyed as a leading national logistics destination," said Luke Wessel of Cushman & Wakefield. Chad Lindley, Director of Development for Sunbeam Development Corp. added, "We are extremely excited to bring this first class facility to Franklin and Central Indiana given the excellent labor market and great location with immediate access to Interstate 65. The city of Franklin has been excellent to partner with on this project."
Sunbeam has chosen Executive Managing Director, Luke J. Wessel, SIOR and Director, Grant M. Lindley, CCIM, of the Indianapolis office of Cushman & Wakefield as exclusive marketing agents for the property. Robert A. Dugger, Director, Project and Development Services, also of the Indianapolis Cushman & Wakefield office will manage the construction project. Sunbeam has engaged Compass Commercial Construction, JRA Architecture and Alt & Witzig Engineering, Inc. to provide construction, architectural and engineering services on this significant development.
For more information about Franklin Tech Park, please contact exclusive marketing agents, Luke J. Wessel, SIOR at 317.639.0471, luke.wessel@cushwake.com or Grant M. Lindley, CCIM at 317.639.0446, grant.lindley@cushwake.com with the Indianapolis office of Cushman & Wakefield.
About Sunbeam Development Corporation
Sunbeam Development Corporation and affiliate companies own and manage a diverse portfolio of real estate primarily located in Indiana and Florida. Developments include suburban office parks, light industrial parks and shopping centers. Sunbeam typically buys large tracts of land in growth areas and provides the funding and expertise for the infrastructure to support a major development.
Sunbeam began investing in Indianapolis real estate in 1967 and has expanded into several multi-million dollar developments including quality office, retail and industrial properties. Our most visible holdings in Indianapolis include the 1,000 acre Exit Five Development in Fishers which has absorbed over 1.5 million square feet of office and industrial space since its inception in 1988, six shopping centers in Castleton that feature such anchor tenants as Weekends Only, Joann Etc., Gander Mountain and Costco, and the new 685 acre development, I-70 West Commerce Park, which is already home to more than 2 million square feet of modern bulk distribution business including Chewy.com.
Sunbeam operates in two business sectors – broadcasting and real estate. The parent company, Sunbeam Television, headquartered in Miami, Florida owns WSVN-TV in Miami and WHDH-TV in Boston. Our largest development in Florida, Miramar Park of Commerce, is a 2,500 acre mixed use development on the Dade and Broward County lines where we have developed over two million square feet in the past eight years.
The expressed goal of Sunbeam is to develop and own quality income producing commercial properties. Our long range investment perspective is to own high quality developments supported by quality, on-site management teams. Local business references are available upon request. If there is information you desire that cannot be located on our website, please contact our Fishers, Indiana office and we would be happy to help out.
For more information about Sunbeam Development Corporation visit http://www.sunbeamdevelopment.com/.
About Cushman & Wakefield
Cushman & Wakefield is a leading global real estate services firm with 45,000 employees in more than 70 countries helping occupiers and investors optimize the value of their real estate. Cushman & Wakefield is among the largest commercial real estate services firms with revenue of $6 billion across core services of agency leasing, asset services, capital markets, facility services (C&W Services), global occupier services, investment & asset management (DTZ Investors), project & development services, tenant representation, and valuation & advisory. To learn more, visit www.cushmanwakefield.com or follow @CushWake on Twitter.
About the Cushman & Wakefield Indianapolis Office
Cushman & Wakefield has served the Indiana commercial real estate market since 1918 and today stands as the leading full-service provider in the Indianapolis area. The firm is ranked No. 1 in commercial property management by the Indianapolis Business Journal 2017 Book of Lists. Cushman & Wakefield completed more than $1.78 billion in transaction volume in 2017 and currently manages more than 42 million square feet on behalf of clients. Whatever the commercial real estate need, we work to provide exemplary service and innovative solutions that support our clients' overall business performance.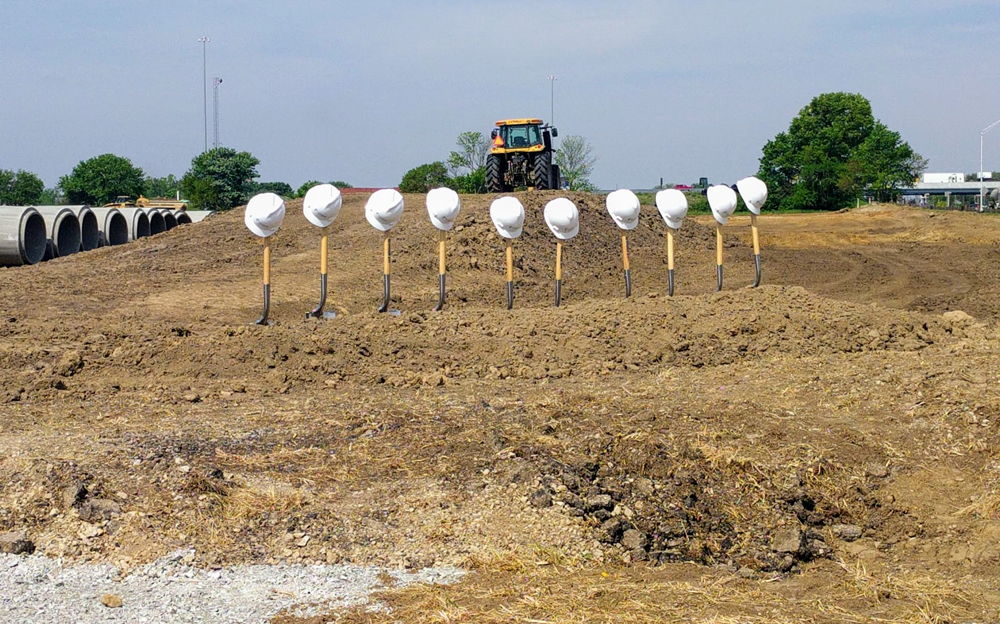 Shovels are ready for Franklin's largest commercial building project.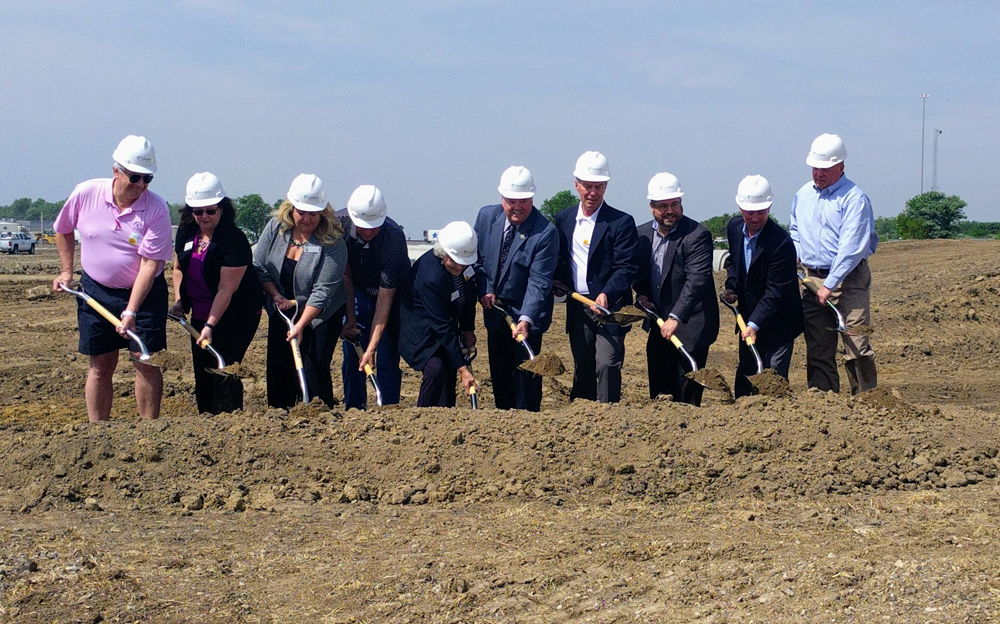 Company and local officials turn the dirt for the Sunbeam Shell Project.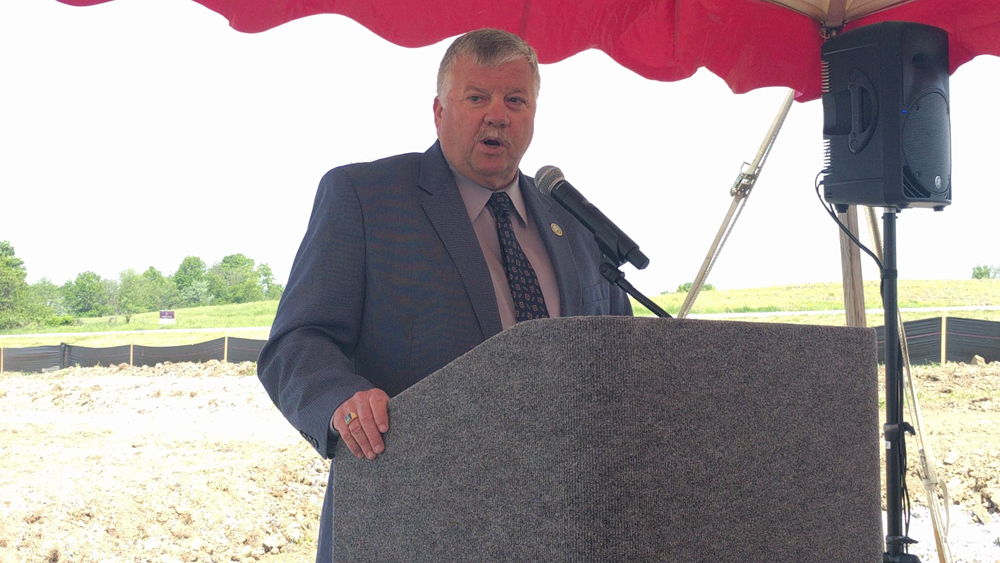 Franklin Mayor Steve Barnett welcomes the new project.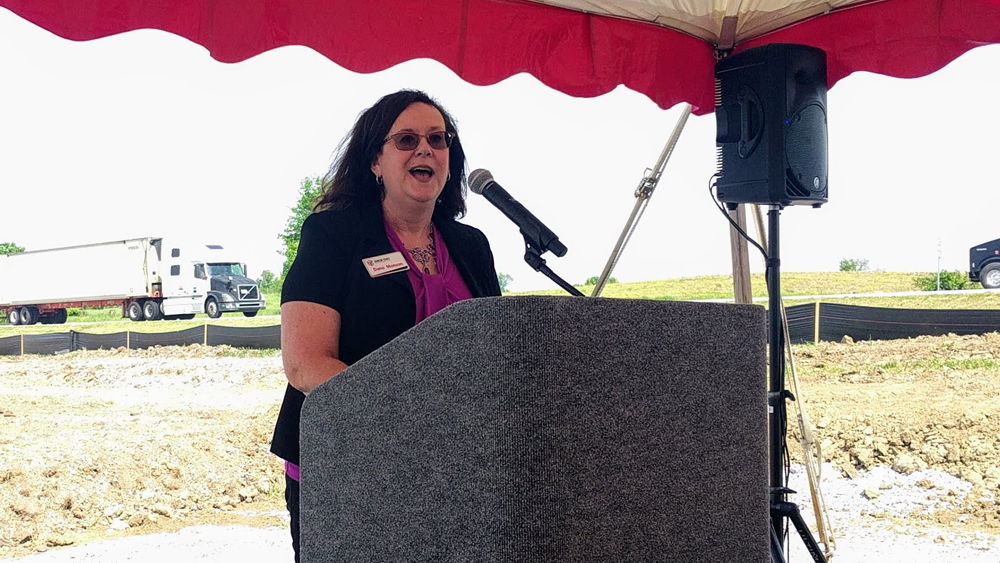 Dana Monson of JCDC talks about the importance of this project.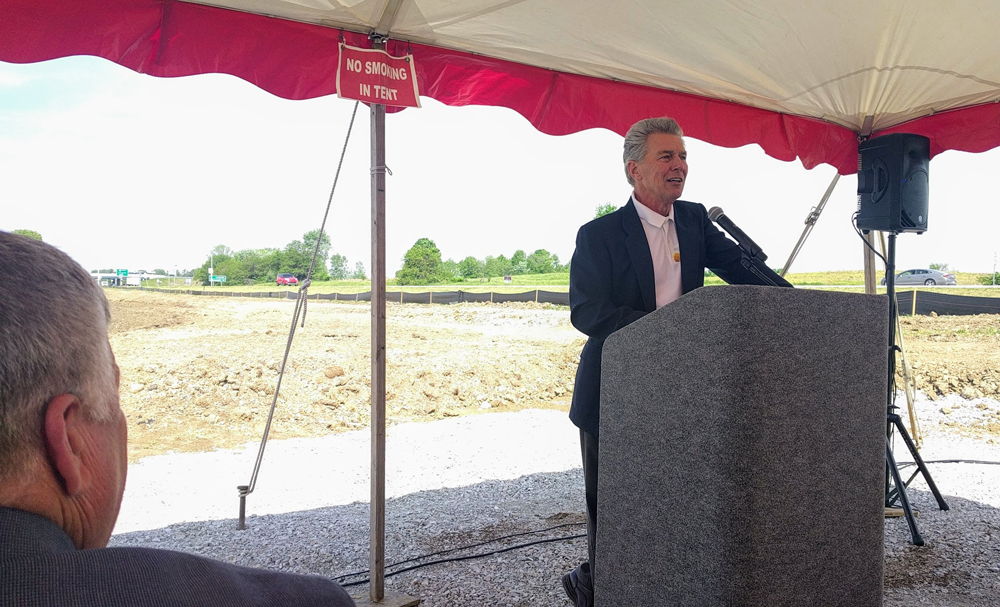 Ken Kern of Sunbeam Development Corp​. speaks at the groundbreaking ceremony.