Believe

In It.

Invest

In It.

Grow

In It.
Meet Our Board's Executive Team
The Johnson County Develop Corporation's Executive Officers are business and community leaders who strive to make Johnson County, Indiana the ideal location to live and work.
They have been part of JCDC for many years and work closely with investors and staff to guide and direct the mission.
---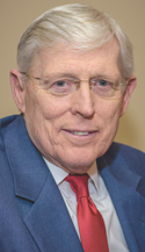 Pat Sherman Chairman
Compass Pointe CPAs, LLP
Pat Sherman is a founding partner of the CPA firm of Compass Pointe CPAs, LLP. Pat began as a sergeant in the United States Army. He then went on to become a sergeant for the Indianapolis Police Department while working towards his Bachelor of Science Degree in Accounting from Indiana University. Pat earned his Certified Public Accountant's certification in 1980 and became the Founding Partner of Sherman & Armbruster LLP. He is a member of the American Institute of Certified Public Accountants and the Indiana CPA Society. Pat currently serves on the Board of Directors and member of the Audit Committee and Risk and Credit Policy Committee of First Merchants Bank. Pat also chairs the Executive Committee and is on the Board of Directors of the Johnson County Development Corporation and on the boards of First Merchants Charitable Foundation, Washington Jefferson Williams Foundation, the Cordry Sweetwater Conservancy District and the Baxter YMCA. He also is Controller of the Johnson County Solid Waste Management District. Pat attends Saints Francis and Clare Catholic Church. In his spare time, Pat enjoys spending time with his family, which includes his wife, two daughters and four grandchildren.
---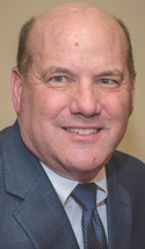 John Ditmars Vice Chairman
First Merchants Bank
John Ditmars is Senior Vice President and Regional Marketing Leader for First Merchants Corporation. He previously was Executive Vice President and Chief Operating Officer with Lincoln Bank. John graduated with a bachelor's degree in Agriculture Economics from Purdue University, received a master's degree in Banking from University of Wisconsin School of Banking and a master's degree in Business Administration from the University of Indianapolis. John serves on many community leadership positions, including the Leadership Johnson County Advisory Council, the City of Franklin Economic Development Commission and the Franklin Development Corporation. He and his wife Sandy live in the Franklin area and have two adult children.
---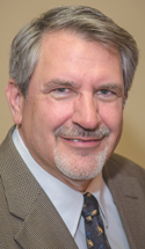 Jeff Owen At Large Member
Clever Dogs Media/Arête Purpose Consulting
Jeff Owen is a partner in two Johnson County firms - Clever Dogs Media Inc, a digital content company, and Arête Purpose Consulting LLC, an organization strategic plan firm. Jeff spent 30 years as a publisher, editor and reporter in the newspaper industry and has held executive and leadership positions in manufacturing and non-profit organizations. He also has taught media management and other courses at the Pulliam School of Journalism at Franklin College, and is a conference speaker and college lecturer. He is Past Chair of Aspire Johnson County and serves on the Johnson Memorial Hospital Foundation Board. He is past Board President of Leadership Johnson County and the United Way of Johnson County and is past Vice President of the Franklin United Methodist Community Board of Trustees. He also served on the boards of the Greenwood and Franklin Chambers of Commerce, the Indiana Associated Press Managing Editors Association and the Hoosier State Press Association. He earned a bachelor's degree in Mass Communication and Political Science from Western Illinois University. He holds an Inbound Marketing Certification and is a graduate of the American Press Institute and Leadership Johnson County. Jeff lives near Franklin with his wife Cathy, a retired special education teacher. Their son Adam and his wife Kim live in Columbus.