Believe

In It.

Invest

In It.

Grow

In It.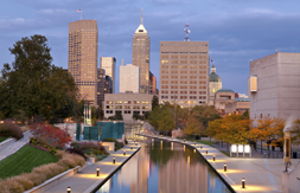 Benefit From a Great Metropolitan Area
Our close proximity to downtown Indianapolis, the Indianapolis International Airport and its extensive interstate network makes this community an ideal location for business development.
Johnson County's regional reach is throughout the Indy Metro Counties in addition to Bartholomew, and Brown Counties. Johnson County is connected to the region by Interstate 65 which runs North/South along the Eastern side of the county. U.S. 31 also runs North/South through the central part of the county.
The Central Indiana region consists of the nine counties surrounding Indianapolis, the nation's 13th largest city. These nine counties consist of Boone, Hamilton, Hancock, Hendricks, Johnson, Madison, Marion, Morgan and Shelby.
Central Indiana is one of the fastest growing metro areas in the Midwest, and has been capturing the attention of Site Selectors and other companies looking for a perfect location to do business.
What they are saying about the Indy Region
No.1 in the Midwest and No. 5 nationally for top business climate, Chief Executive 2017

Top 10 fastest growing Tech communities, Forbes 2017

No. 2 for lowest cost of doing business in the nation, CNBC 2017

No. 1 for Government Efficiency, U.S. News & World Report 2017