Believe

In It.

Invest

In It.

Grow

In It.
Sites & Buildings Listing Information
A Great Resource For Expansion, Relocation Properties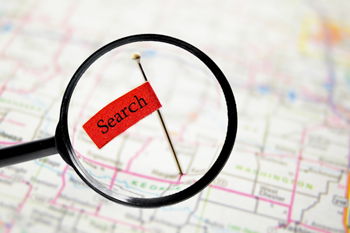 Educating companies about growth opportunities here is an important service provided by the Johnson County Development Corporation.

Manufacturers, logistic businesses and others considering expansion or relocation in Johnson County need lots of good information -- especially available sites or buildings that might suit their needs.
Our Sites and Buildings database is a great place to start their search.
This easy-to-use resource enables site selectors or company representatives to see what is available in Johnson County. This comprehensive listing service also can help put Johnson County on the short list of many growth projects.
How the database is structured
Information about local sites and buildings is managed by JCDC staff and imported into a powerful search engine on our Sites and Buildings page.
Our database is part of LocationOne Information System (LOIS), a real-time, on-line economic development site selection tool. LOIS provides a GIS-enhanced site database system which gives our community a strong competitive advantage.
Who views this database
Because our Sites and Buildings service is connected to the Indiana Economic Development Corporation's website, our local data also is seen by site selectors nationally through the LocationOne Information System.
Our site also has a robust Search Engine Optimization program, which puts our community and the database atop the most used search engines such as Google and Bing.
Our database also is viewed regularly by other site selectors and brokers who work with JCDC on expansion and relocation projects.
Why this database is important
Often, site selectors conduct research on a location without contacting the county first. Based on information discovered during this research, a community may be placed on a project search list.
Johnson County often preselected as a potential site for further review, even before we are notified at JCDC. Therefore, we work to keep our Site and Buildings database current with detailed and valuable information.
What properties are included
Our Sites and Buildings database includes inventory exclusively in Johnson County. It primarily includes industrial, warehouse and Class A office zoned land or buildings available for sale or lease.
The JCDC database does not include residential or commercial/retail space information.
How to include your listing
We require the following information to include your listing in our Sites and Buildings database:
The most recent broker brochure.

A picture of the building or aerial of the greenfield site.

A filled out specification sheet, which is available by clicking here or calling our office.

The sale or lease price.

Click here to download the Existing Building Database form in Excel format.
Click here to download the Existing Building Database form in PDF format.
Click here to download the Site Database form in Excel format.
Click here to download the Site Database form in PDF format.
This information must be filled out in digital format and needs to be sent to Dana Monson at dmonson@jcdc.org.
Please contact JCDC at 317.736.4300 if you have questions.